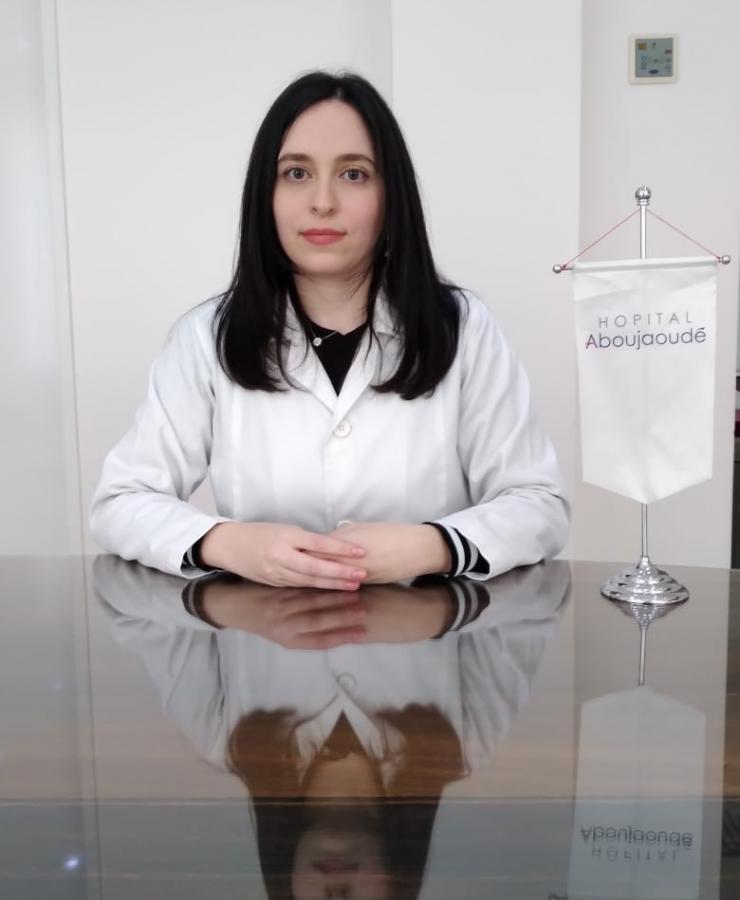 Dr Racha Dib
Internal Medicine / Immunology
Last updated: 12/04/2022
Expertise
- Specialist in General Internal Medicine
- Specialist in Clinical Immunology
- Specialized in inflammatory myopathies, vasculitis, ophthalmology associated to systemic diseases
Education
- 2018-2019 Paris-Sud University, Paris, France - Interuniversity Diploma 'Specialized studies in polyarthritis and Systemic Diseases'
- 2018-2019 Paris-Descartes University, Pitié-Salpêtrière University Hospital, Paris, France - "Diplôme de Formation Médicale Spécialisée en Médecine Interne et Immunologie Clinique"
- 2015-2020 Holy Spirit University, Lebanon - Specialist in Internal Medicine and Clinical Immunology
- 2015-2017 Holy Spirit University, Lebanon - Specialist in General Internal Medicine
- 2007-2014 Saint Joseph University, Lebanon - Doctor in Medicine
Experience
- 2018-2019 La Pitié-Salpêtrière University Hospital, Paris, France - "Diplôme de Formation Médicale Spécialisée en Médecine Interne et Immunologie Clinique"
- 2015-2020, Notre-Dame des Secours University Hospital Beirut, Lebanon
Internship in Internal Medicine and Clinical Immunology
Autoimmune diseases

Inflammatory diseases

Allergology
Publications
- Duchenne Smile is associated with quality of life and survival in hemodialysis patients.
Am J Health Behav. 2020 May 1;44(3):313-325. doi: 10.5993/AJHB.44.3.4
-Correlates of bullying and its relationship with psychiatric disorders in Lebanese adolescents.
Psychiatry Res. 2017 Dec 15;261:94-101. doi: 10.1016/j.psychres.2017.12.039
-Skin adverse events in recently approved targeted therapies in solid malignancies.
Future Oncol. 2019 Jan;15(3):331-343. doi: 10.2217/fon-2018-0402
See Doctors Time Table