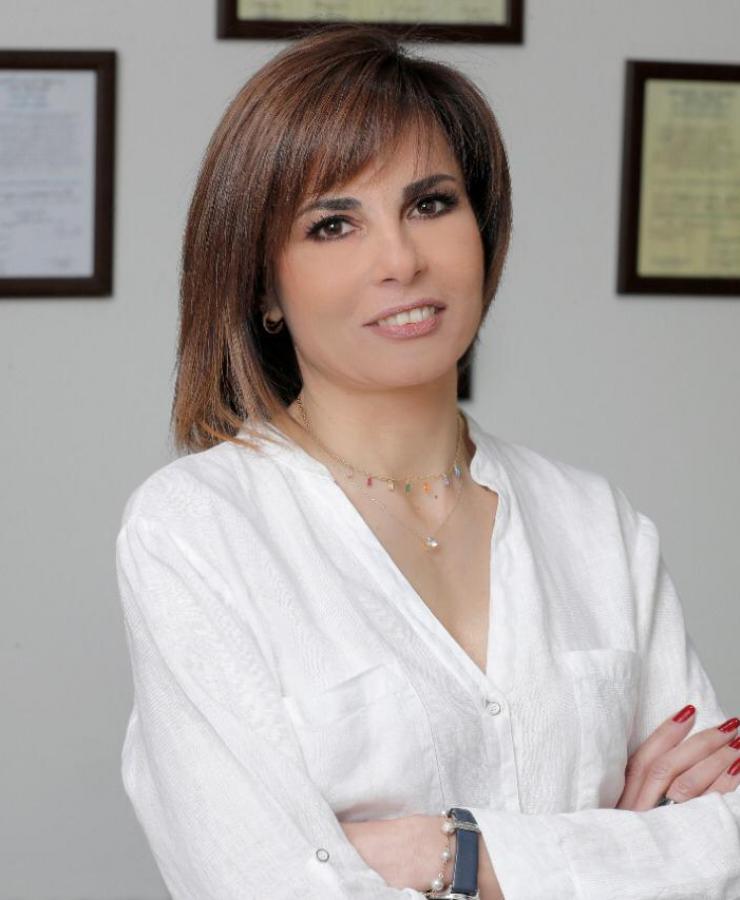 Last updated: 6/05/2021
Compétences
- Clinical Psychologist
- Psychotherapist
- Children counseling
- Adult counseling
- Couple counseling 
Education
2019 - 2020 Cognitive Behavioural Therapy Certificate (TCC) - "Hôpital Psychiatrique de la Croix" in collaboration with St. Anne's Hospital (Paris)
1995 - 1998 State PhD: 1st category in Clinical Psychology - Holy Spirit University of Kaslik – USEK
1993 - 1994 Comprehensive Study Diploma D.E.A. in clinical psychology - Holy Spirit University of Kaslik – USEK (Mention : Excellent)
1988 - 1993 Bachelor and Master's degree in Clinical Psychology - Holy Spirit University of Kaslik – USEK (Mention : Très Bien)
1975 - 1988 Lebanese Baccalaureate in Philosophy - Collège Notre Dame De Louaizé
Experience
September 2020 - Present  Psychological expertise at the Maronite Spiritual Court
January 2020 - Present Professor at Saint Joseph University Psychology Section
Students (Master) Neuropsychology
2019  - Present Aboujaoudé hospital – External Clinics
2018 - Present Psychologist consultant with UNICEF and the Ministry of Education MEHE - Jbeil Official school (inclusion system for students with learning disabilities)
2017 - Present  Professor at the Lebanese University - Psychology Section
Students (2nd year) Genetic psychology
1996 – Present Private Clinic in Zouk Mosbeh, Salamé & Rizk Building
Psychological follow-up – Psychotherapy – Conduct psychometric tests with the presence of a multidisciplinary team, psychiatrist, speech therapist, psychomotor therapist and dietician.
Psychological follow-up at Saint Vincent de Paul dispensary, Ghazir
2013-2015  Reflection Workshop Participation – AEFE (Agence pour l'Enseignement Français à l'étranger).
«Students With Special Educational Needs: Resources for School and Class»
1998-2005 Christ Roi Medical Center – PROMED : Clinical Psychology
1996-2017 Clinical psychologist in a school
Kindergarten – Elementary – Complementary – Secondary
Board member of Primary Education Directors (special help for students in difficulty)
Internships :
2015 - Present Membre de l'AGEEM 
July 2017 Participation in the  l'AGEEM Colloquium in Albi entitled: "I think so I am from nursery school."
July 2016 Participation in the Colloquium of AGEEM in Dijon entitled: «The self-esteem which Issues for children and adults in nursery school?»
July 2015 Participation in the Colloquium of AGEEM at CAEN entitled: «the nursery school to learn: what knowledge, choices and professional gestures?»
Presentation of an educational exhibition at CAEN: «Learning when I am a student with special educational needs»
2004-2007 French Cultural Mission in Lebanon
1993-1998 "La Croix" Psychiatric Hospital – Bsalim
1993 Father Robert's Institute – Sheileh
1992 New Okal Factory – Zouk Mosbeh
See Doctors Time Table